We all have the potential to heal
and move toward our sense of power and higher self. In my practice as a holistic counselor and coach, I create a healing space (virtually or in person), where my clients can relax, be heard, receive encouragement, and access the healer within themselves. It takes healing beyond just talking and into the realm of healing our whole person.
My vision is to empower women and girls to know they are enough exactly as they are. Using a range of holistic approaches such as guided visualizations, energy work, food and movement changes, mindfulness practices and more, my clients can bravely and unapologetically step into the truest version of themselves. If you need support on your healing path that addresses your mind, body and spirit, please reach out.
Hello, I'm Kim!
Owner of Be You Bravely, Holistic Counseling and Coaching. If you've done talk therapy for years and feel it has had a limited impact on your ability to heal, it may be helpful to experience a holistic approach to healing and mental health. I'd love to collaborate with you on a healing approach that is created just for you!
My Education and Experience:
I received my BA from Western Michigan University in Creative Writing and Women's Studies.
I have a MA in Leadership and Humanities with an emphasis on Sustainable Communities and a concentration in Holistic Nutrition from New College of California.

I am a student in the Counseling Education Master's program at Adams State University.

I received my Health Coaching Certificate from the Institute of Integrative Nutrition.
I have "Be You, Bravely, Adeline" (my daughter's name), tattooed on my arm as a reminder to her and myself, that we are worthy and enough just as we are. My practice is based on this universal truth.
Don't underestimate the healing power of books!
Some of my favs: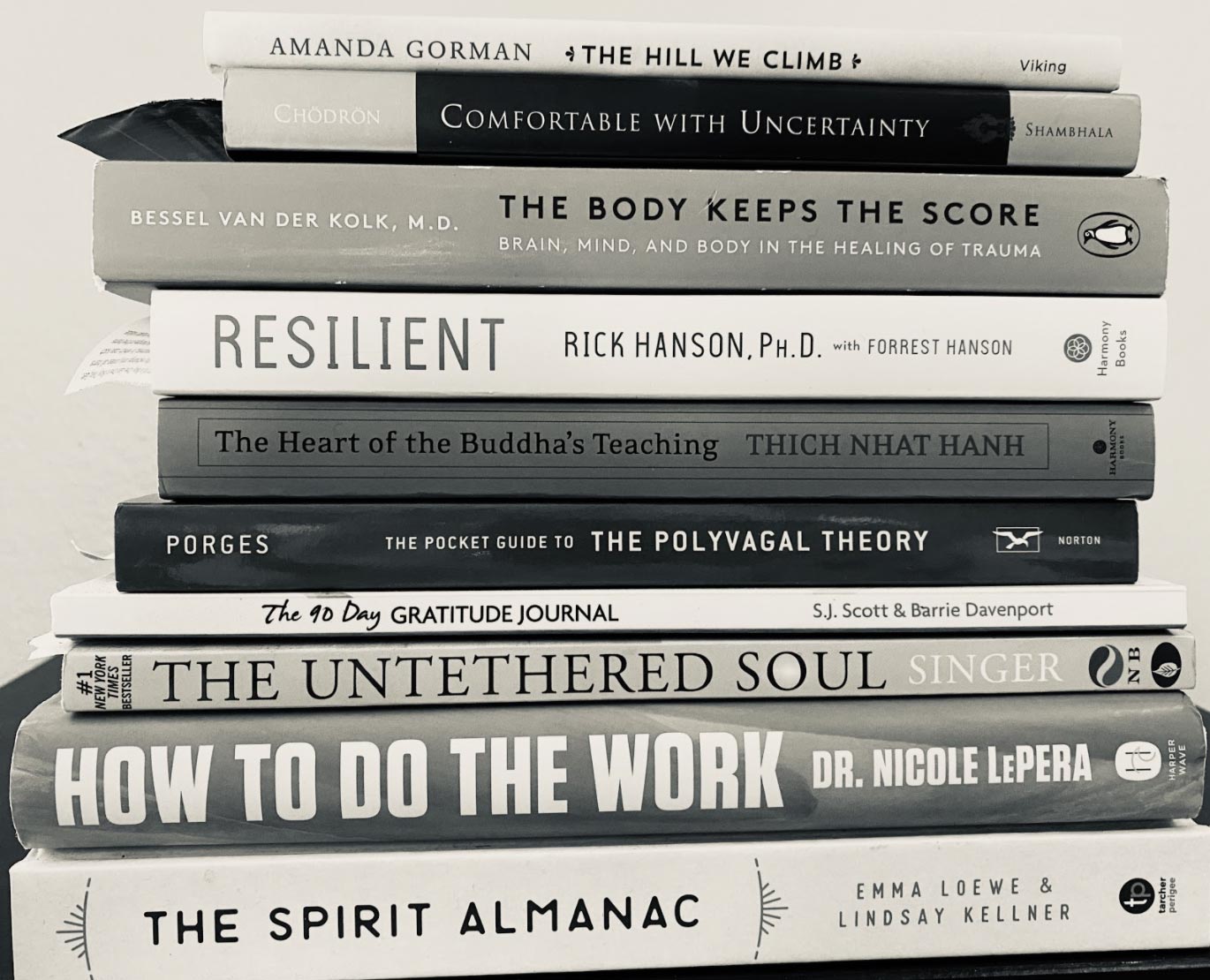 We are a safe space for everyone
Start Your Healing
In my practice we identify what beliefs and patterns are keeping you from living an authentic and aligned life and then take a mind, body, spirit approach to tapping into your inner healer and wisdom.